Granite and Honey: The story of Phil Piratin, Communist MP-Epub Version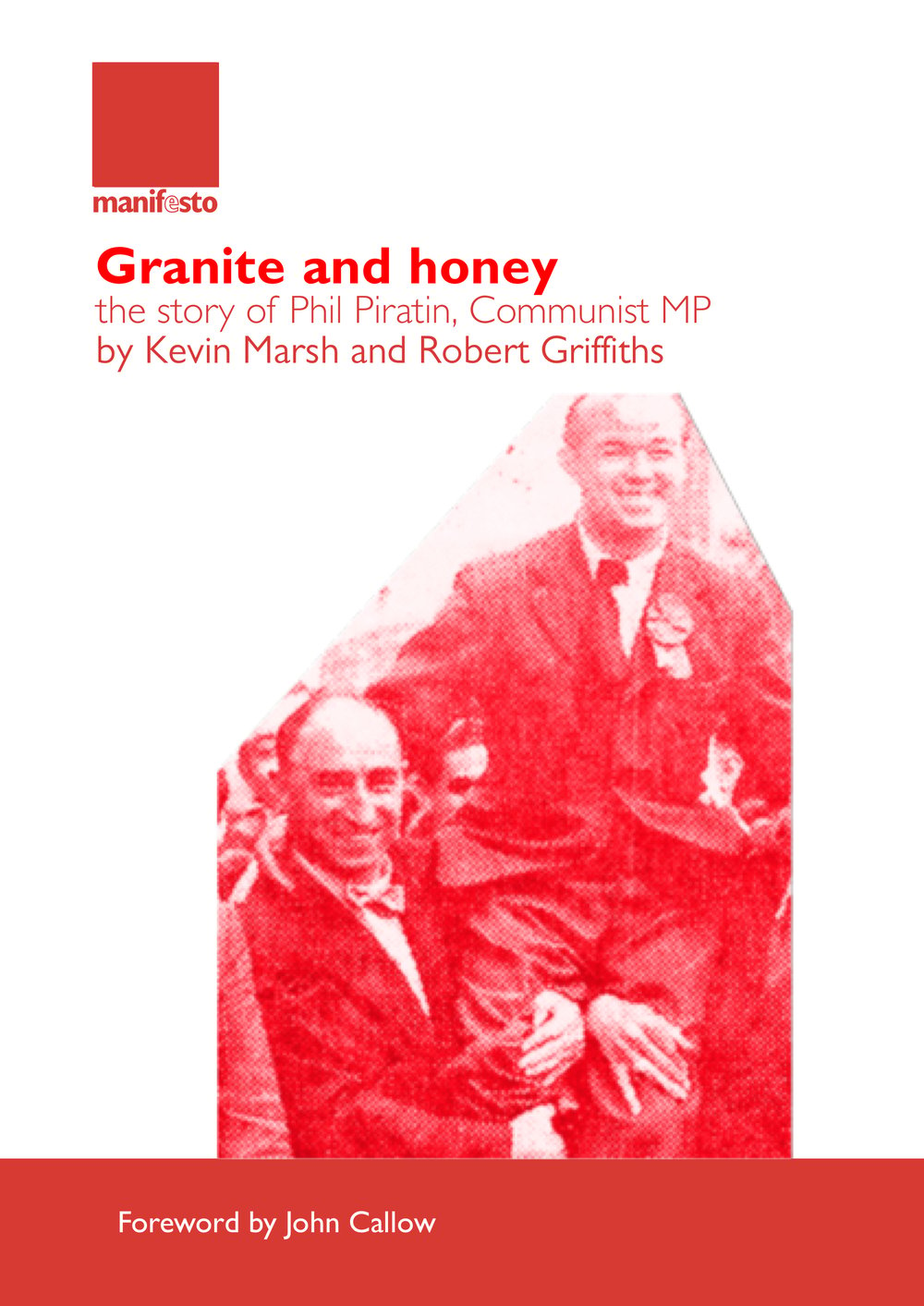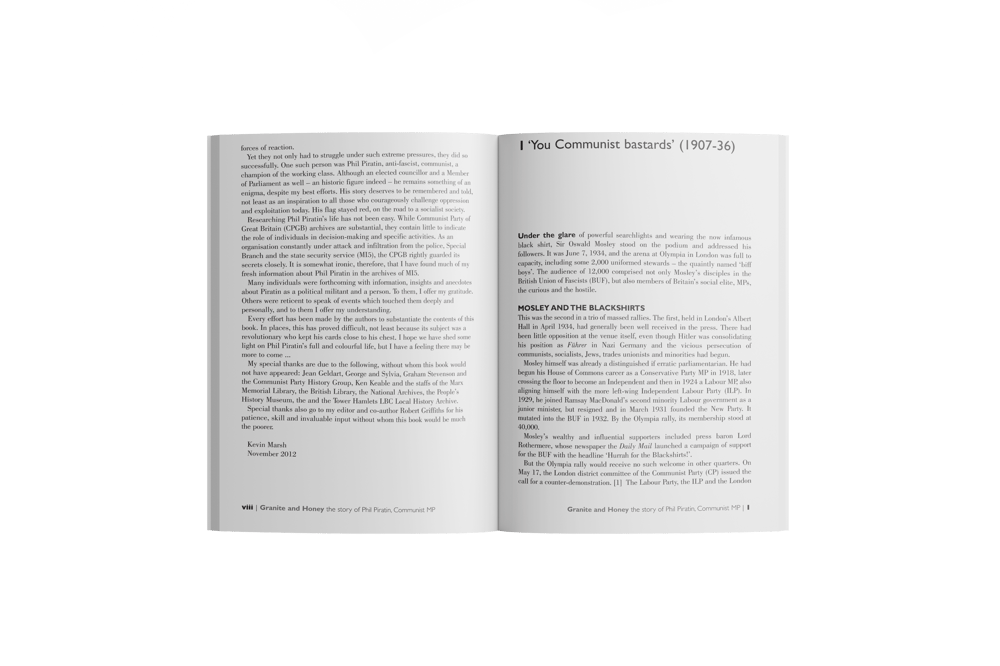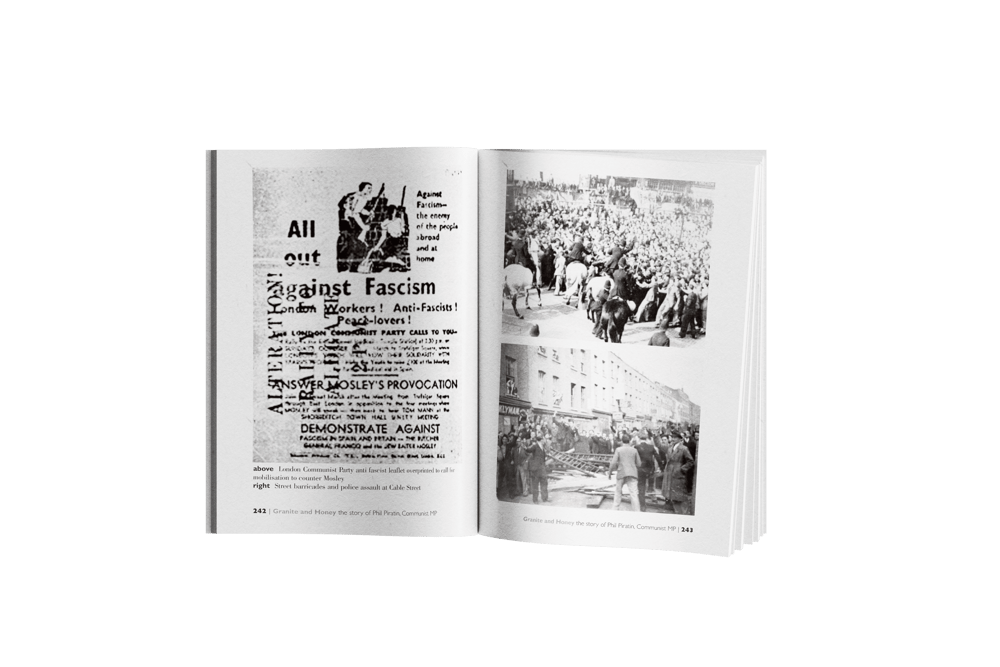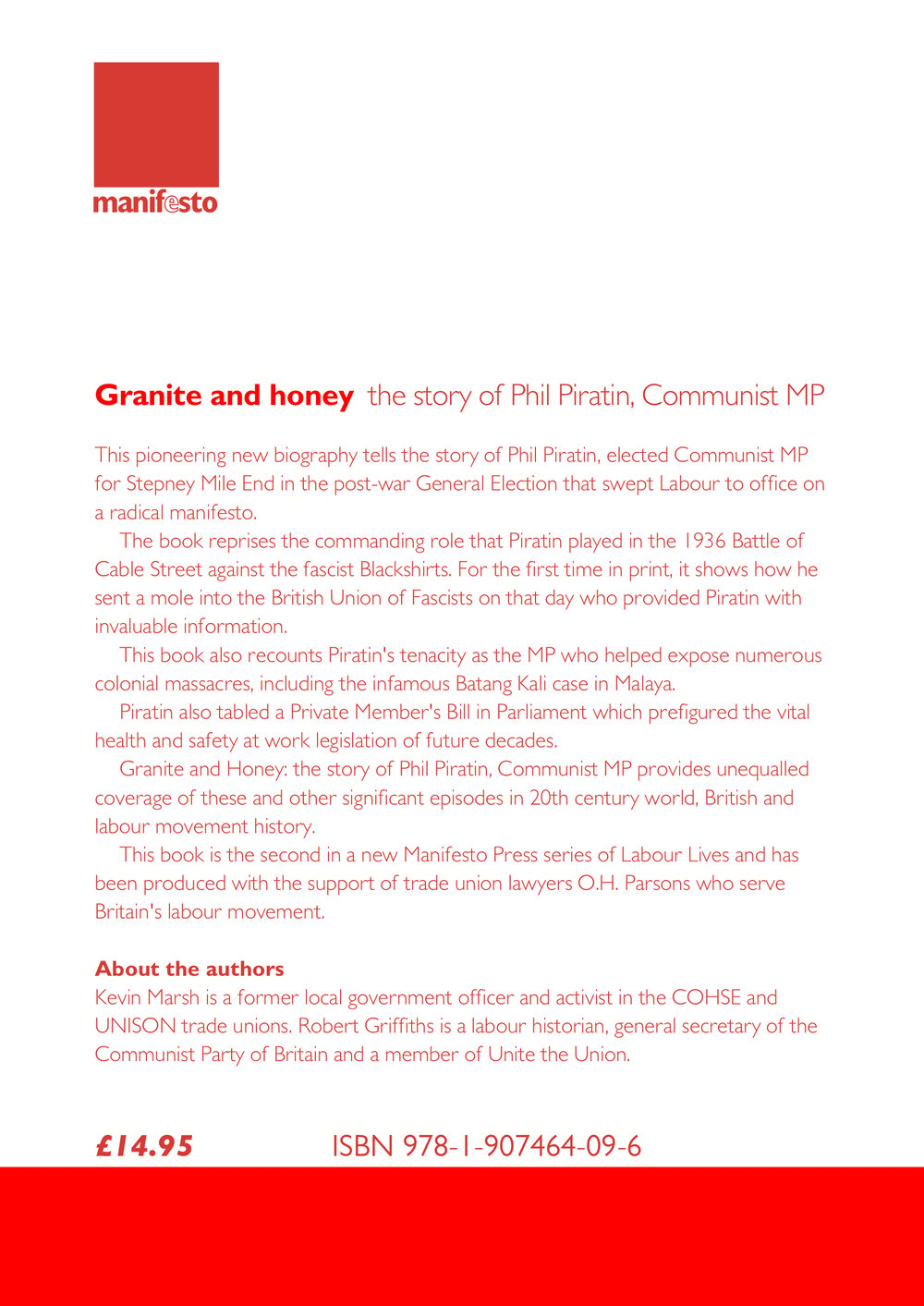 This pioneering new biography tells the story of Phil Piratin, elected Communist MP for Stepney Mile End in the post-war General Election that swept Labour to office on a radical manifesto.
The book reprises the commanding role that Piratin played in the 1936 Battle of Cable Street against the fascist Blackshirts. For the first time in print, it shows how he sent a mole into the British Union of Fascists on that day who provided Piratin with invaluable information.
This book also recounts Piratin's tenacity as the MP who helped expose numerous colonial massacres, including the infamous Batang Kali case in Malaya.
Piratin also tabled a Private Member's Bill in Parliament which prefigured the vital health and safety at work legislation of future decades.
Granite and Honey: the story of Phil Piratin, Communist MP provides unequalled coverage of these and other significant episodes in 20th century world, British and labour movement history.
AUTHOR BIO
Kevin Marsh is a former local government officer and activist in the COHSE and UNISON trade unions. Robert Griffiths is a labour historian, general secretary of the Communist Party and a member of Unite the Union