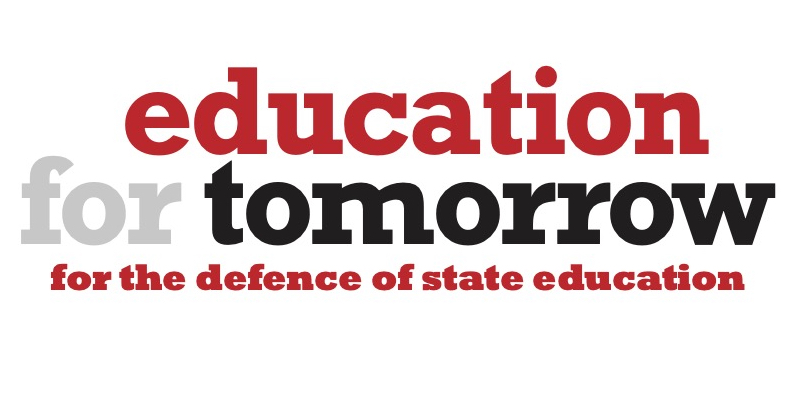 Education for Tomorrow
is produced by a group of like-minded educationalists who share similar views on education and politics.
The most recent edition of the journal can be purchased from Manifesto Press as an ePub here.
It does not claim to represent the views of any one political party of the working class. Nonetheless its aim is at all times to speak in the interests of all working people.
Fully involved in the struggle for peace and socialism, it aims to publicise workers' achievements and to counter misinformation about past and existing struggles to build socialism.
It exists to promote the aims of the organised labour movement in Britain; including common schooling for ALL our children (i.e. a good local state school for every child - truly comprehensive and democratically accountable) together with everything necessary to make this possible, in terms of provision of building and equipment, and staff properly trained and properly paid.
We therefore support the campaign for one union for all education workers as a step towards achieving this goal.
Our columns are open to all who share these aims - even though they may at times disagree with particular articles and want to say so.. and why!