Two pamphlets from the Spanish Civil War with an introduction by Tom Sibley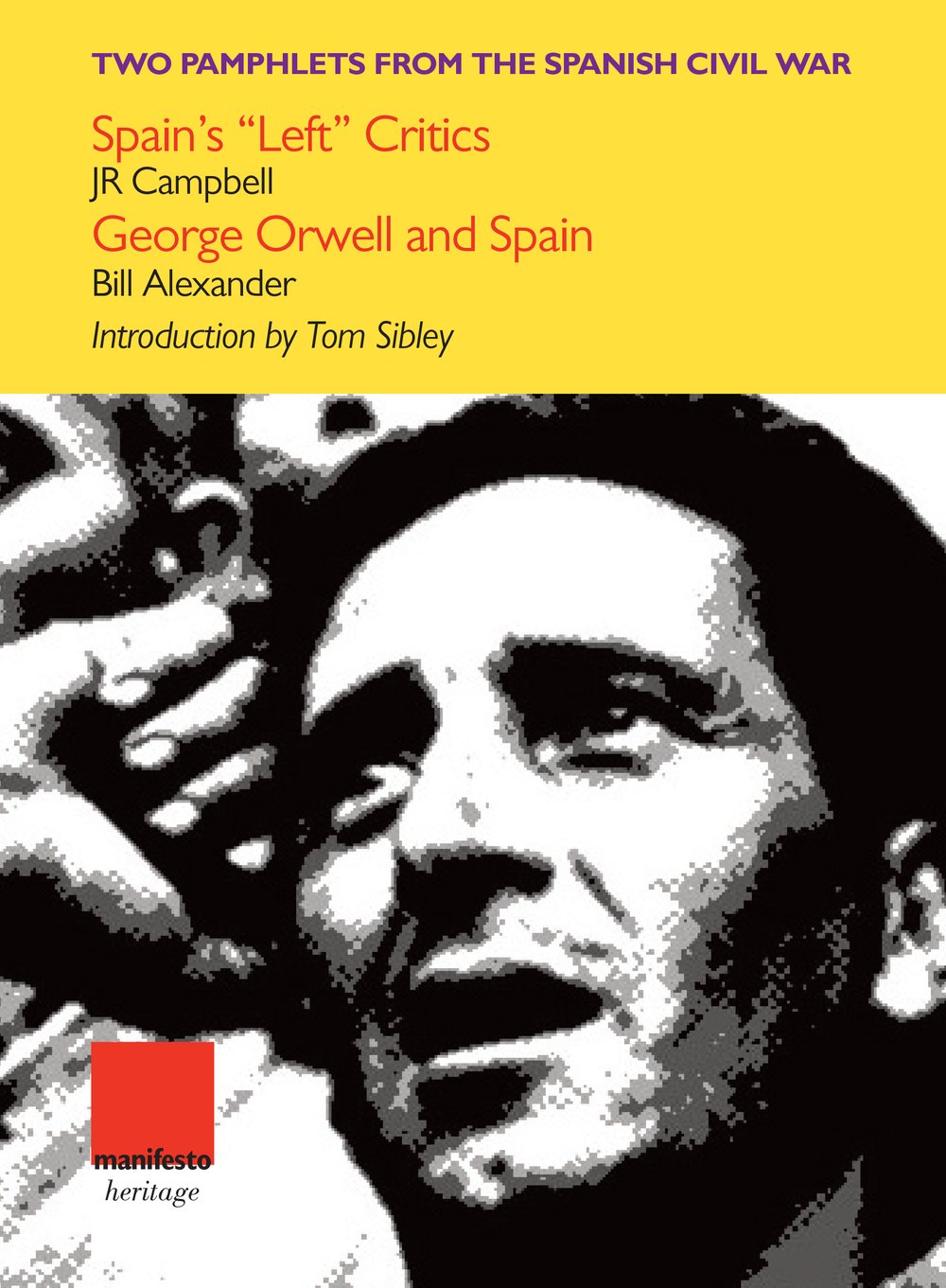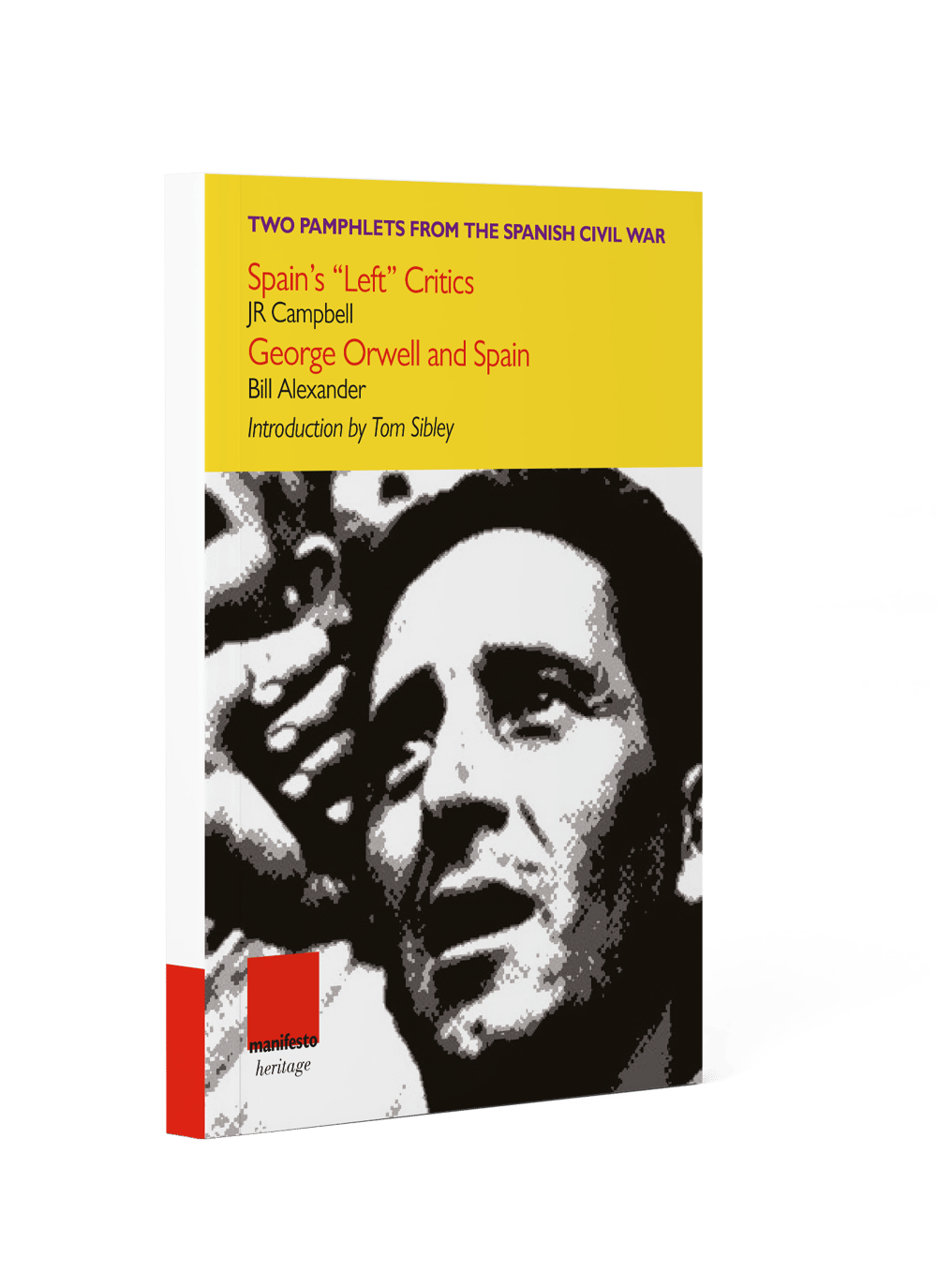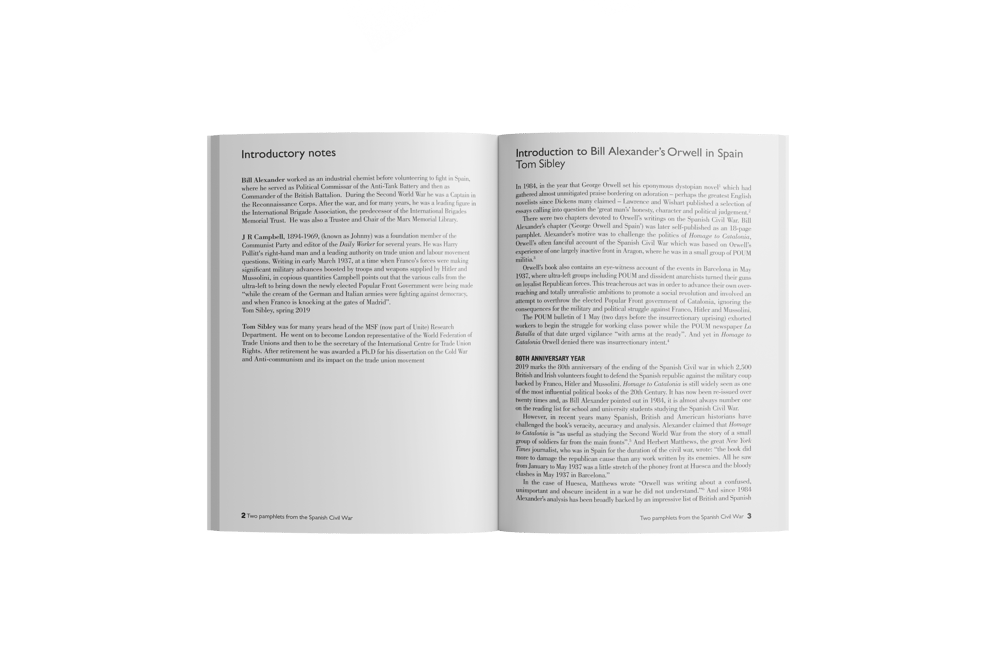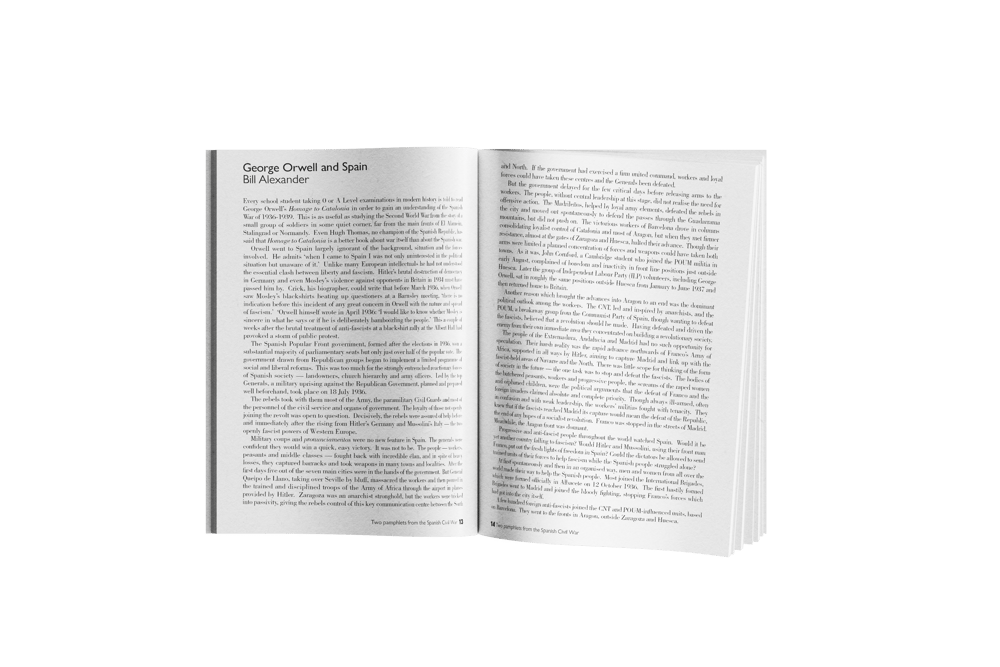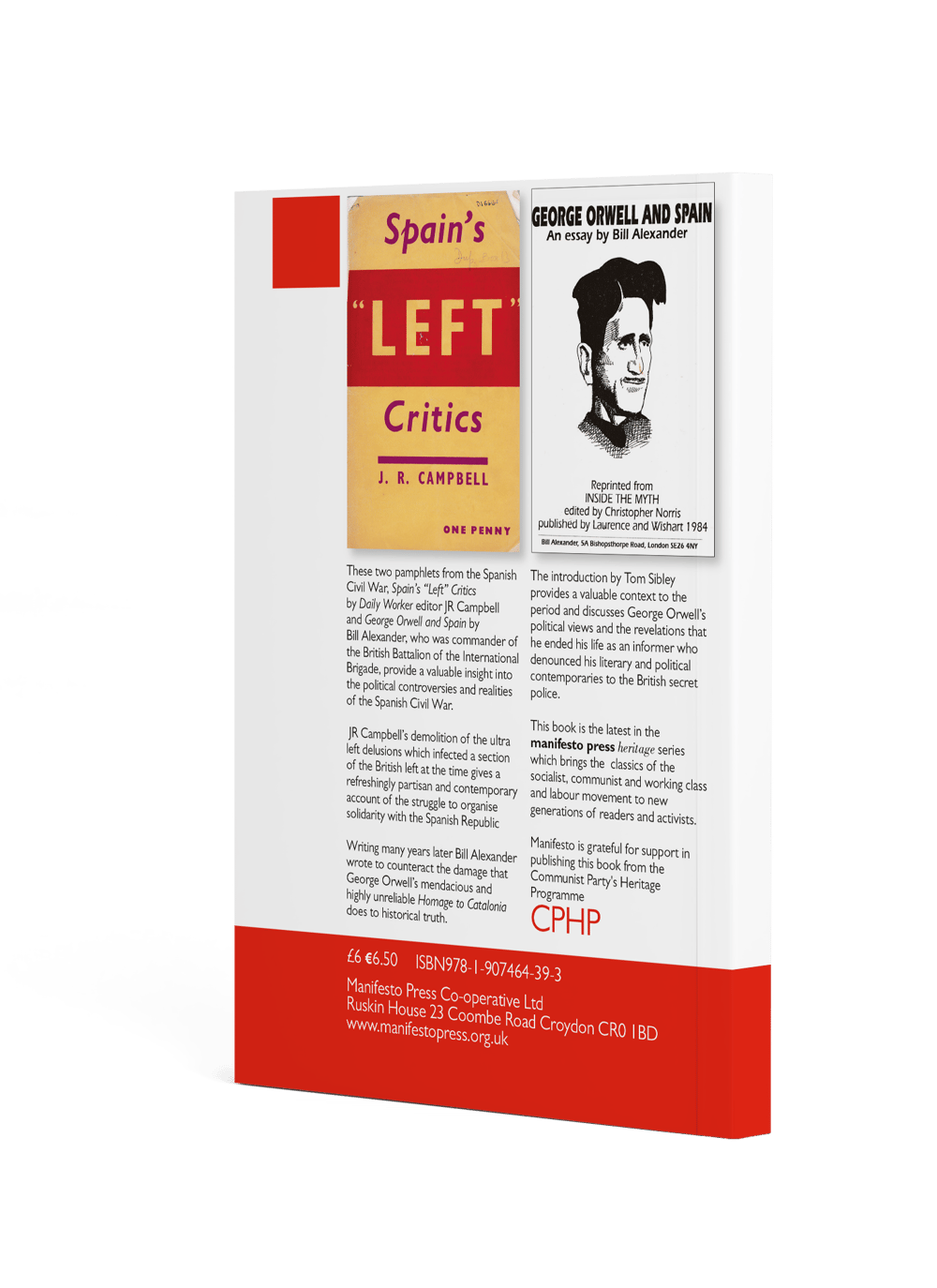 Spain's "Left" Critics by Daily Worker editor JR Campbell and George Orwell and Spain by Bill Alexander, who was commander of the British Battalion of the International Brigade, provide a valuable insight into the political controversies and realities of the Spanish Civil War. JR Campbell's demolition of the ultra left delusions which infected a section of the British left at the time gives a refreshingly partisan and contemporary account of the struggle to organise solidarity with the Spanish Republic Writing many years later Bill Alexander wrote to counteract the damage that George Owell's mendacious and highly unreliable Homage to Catalonia done to historical truth. The introduction by Tom Sibley provides a valuable context to the period and discusses George Orwell's political views and the revelations that he ended his life as an informer who denounced his literary and political contemporaries to the British secret police.
AUTHOR BIO
Tom Sibley was for many years head of the MSF (now part of Unite) Research Department. He went on to become London representative of the World Federation of Trade Unions and then to be the secretary of the International Centre for Trade Union Rights. After retirement he was awarded a Ph.D for his dissertation on the Cold War and Anti-communism and its impact on the trade union movement.