Once upon a time in Bulgaria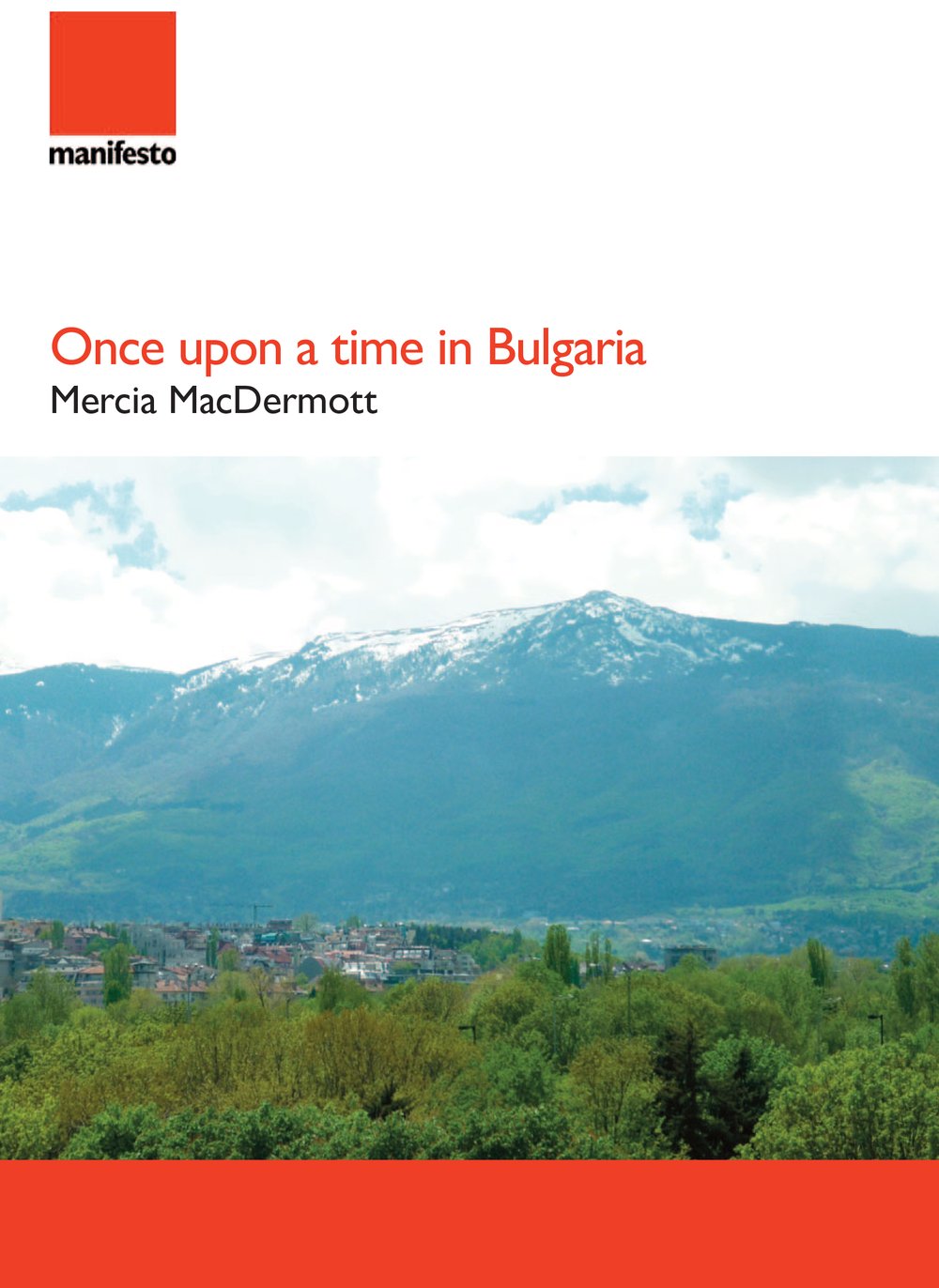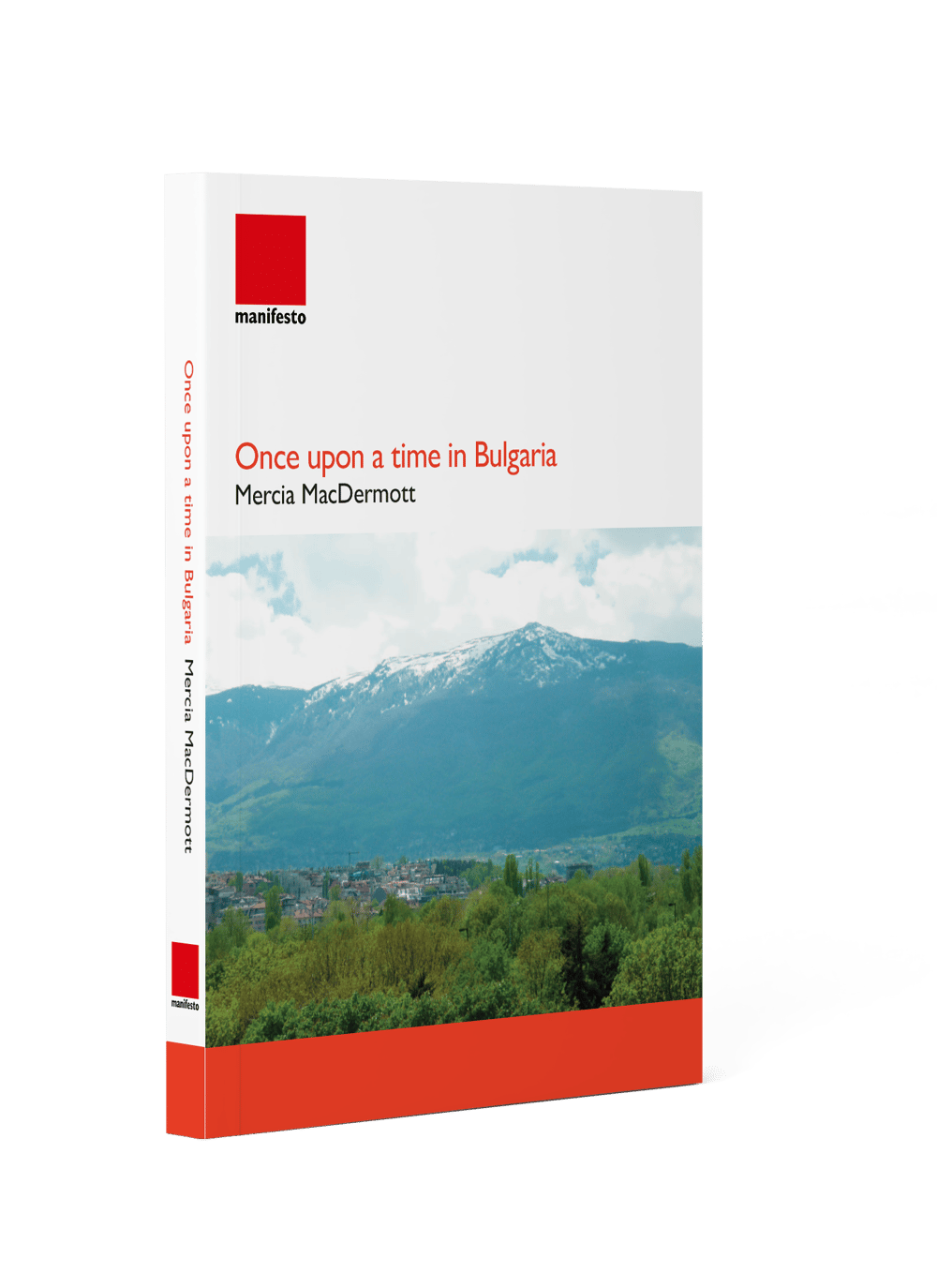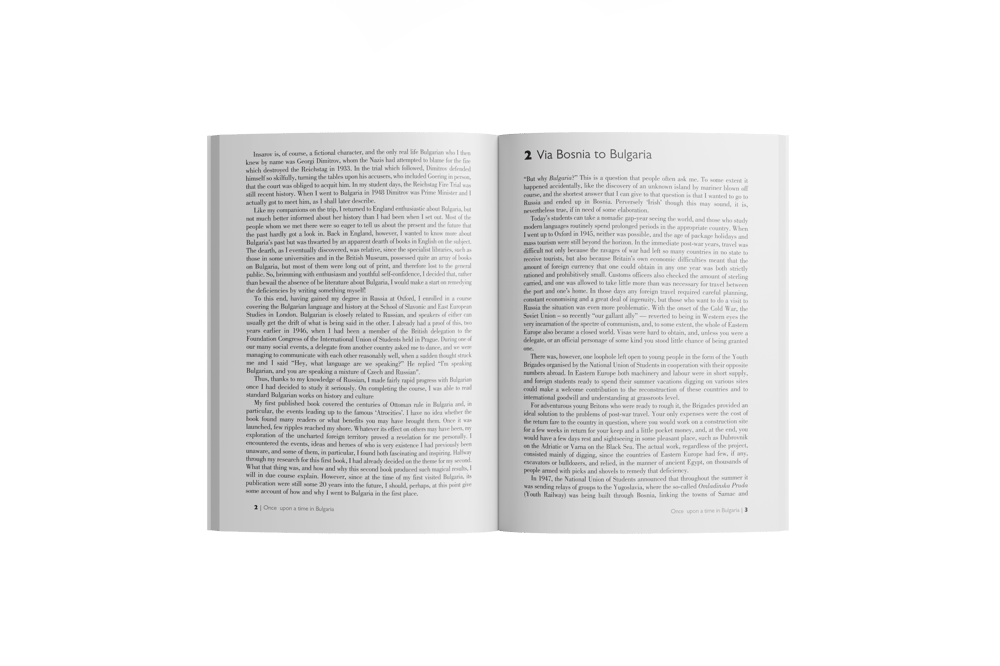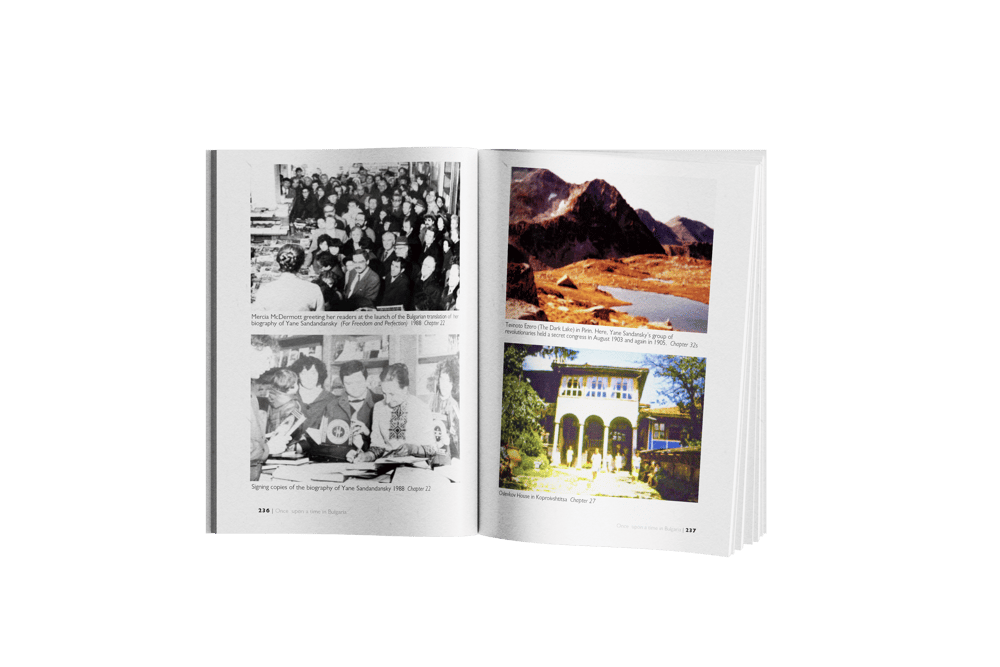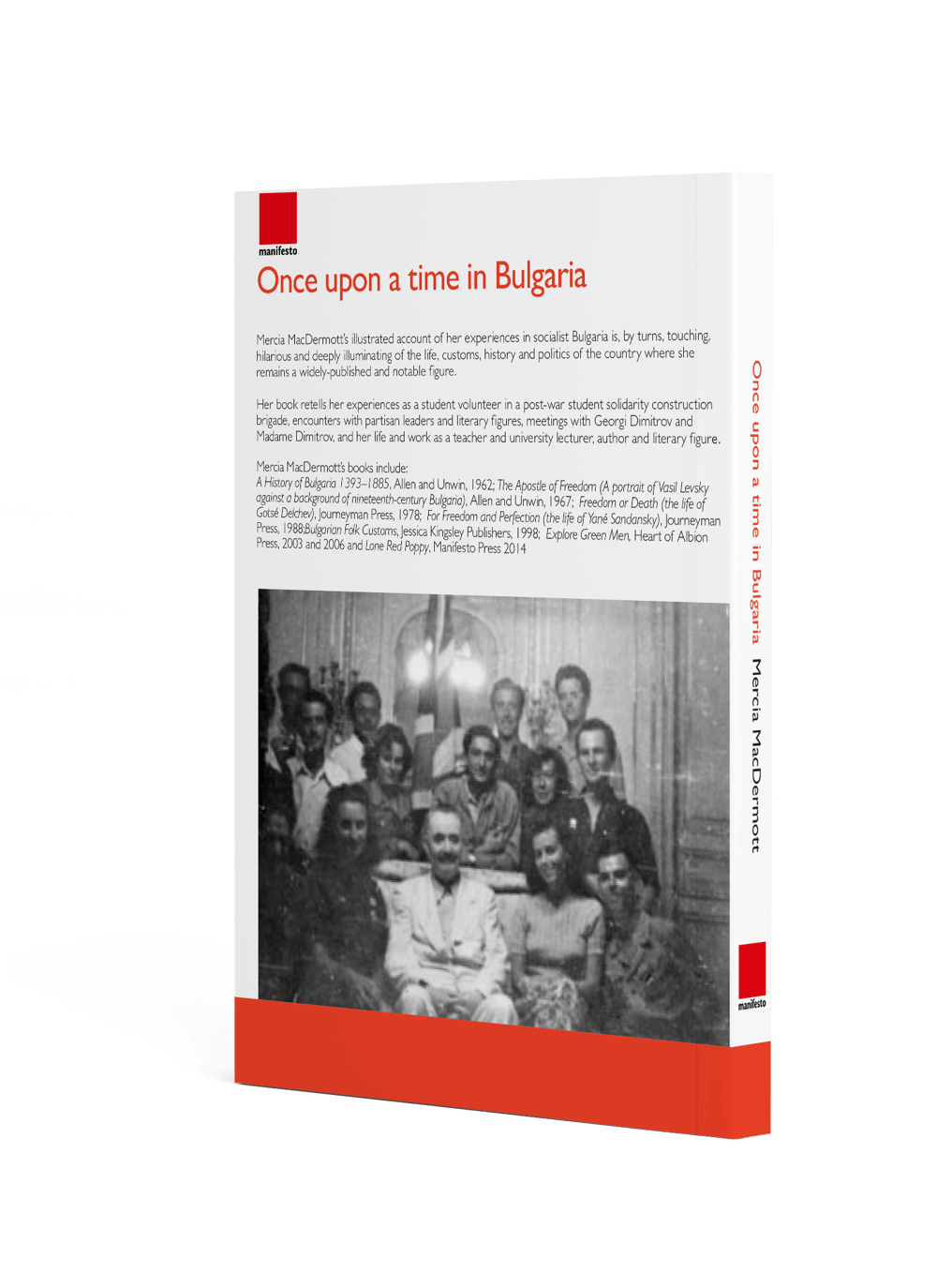 Mercia MacDermott's illustrated account of her experiences in post war Bulgaria is, by turns, touching, hilarious and deeply illuminating of the life, customs, history and politics of the country where she remains a widely-published and notable figure.
Her book retells her experiences as a student volunteer in the post-war (Major Frank Thompson) student solidarity construction brigade, encounters with partisan leaders and literary figures, meetings with Georgi Dimitrov and Madame Dimitrov, and her life and work as a teacher and university lecturer, best-selling author, academic and literary figure.
AUTHOR BIO
 Mercia McDermott is an historian, popular in Bulgaria for her many books of Bulgarian history and culture and the holder of many state decorations. She wa chair of the British-Bulgarian Friendship Society for two decades.. Her Manifesto Press books, Once upon a time in Bulgaria and her Lone Red Poppy are both translated into Bulgarian.