London Recruits (educational resource)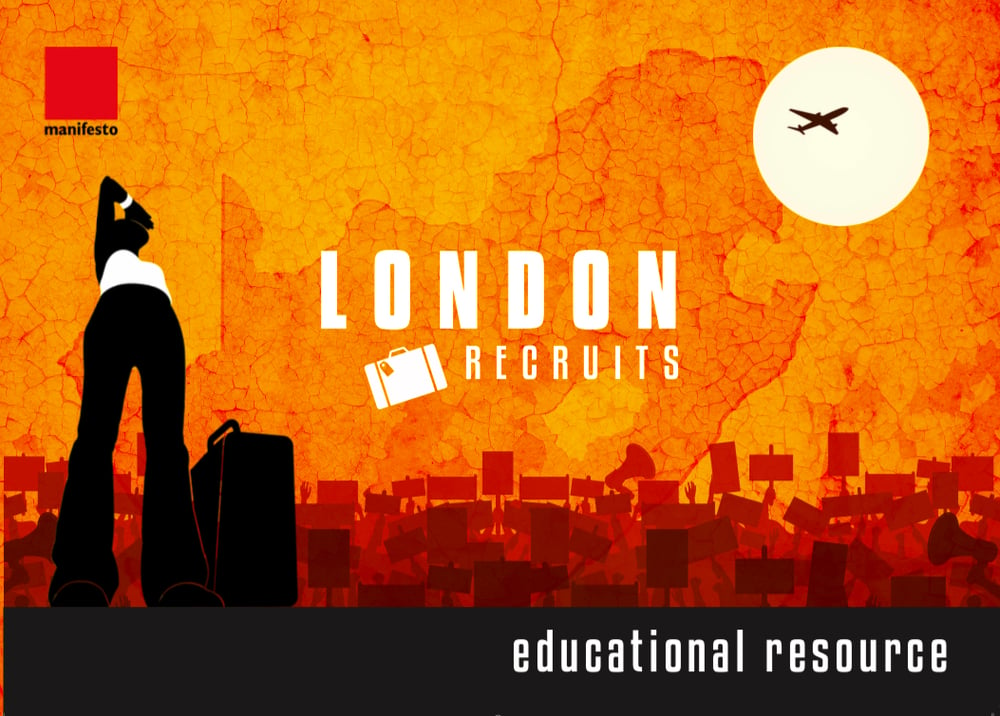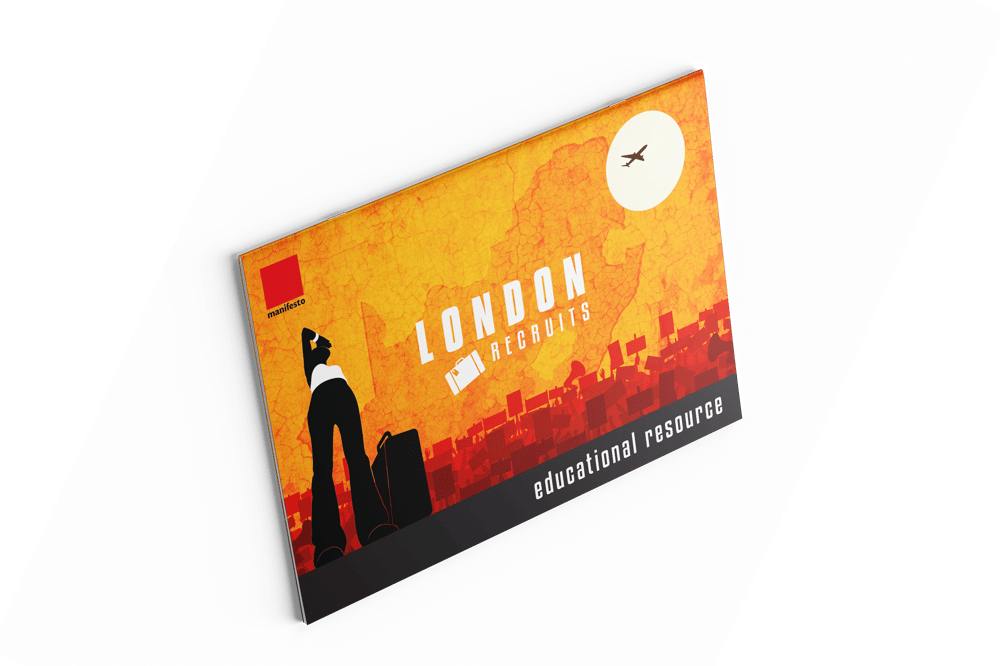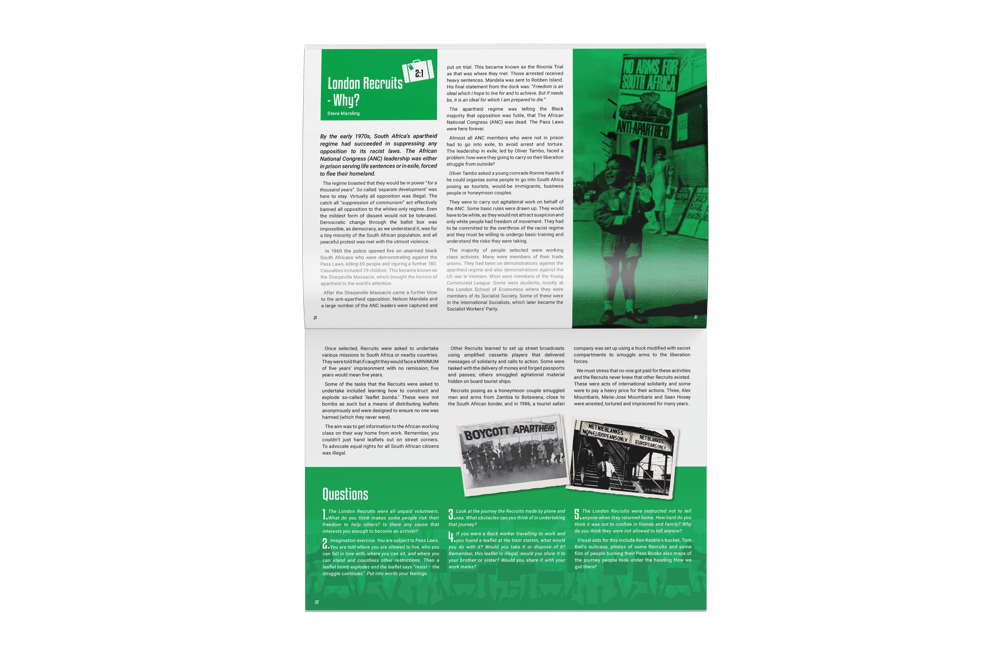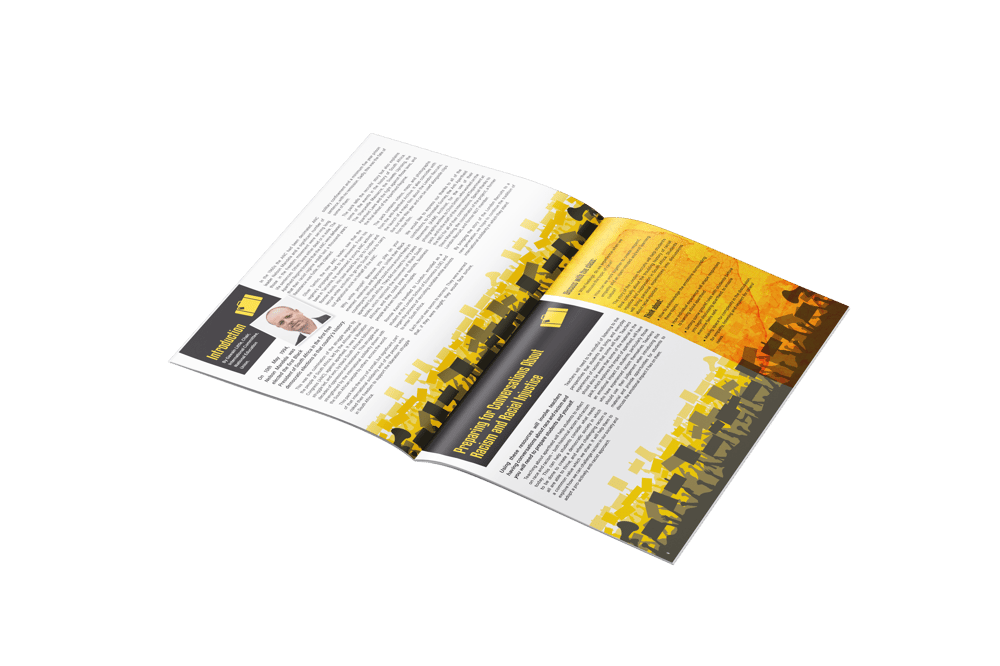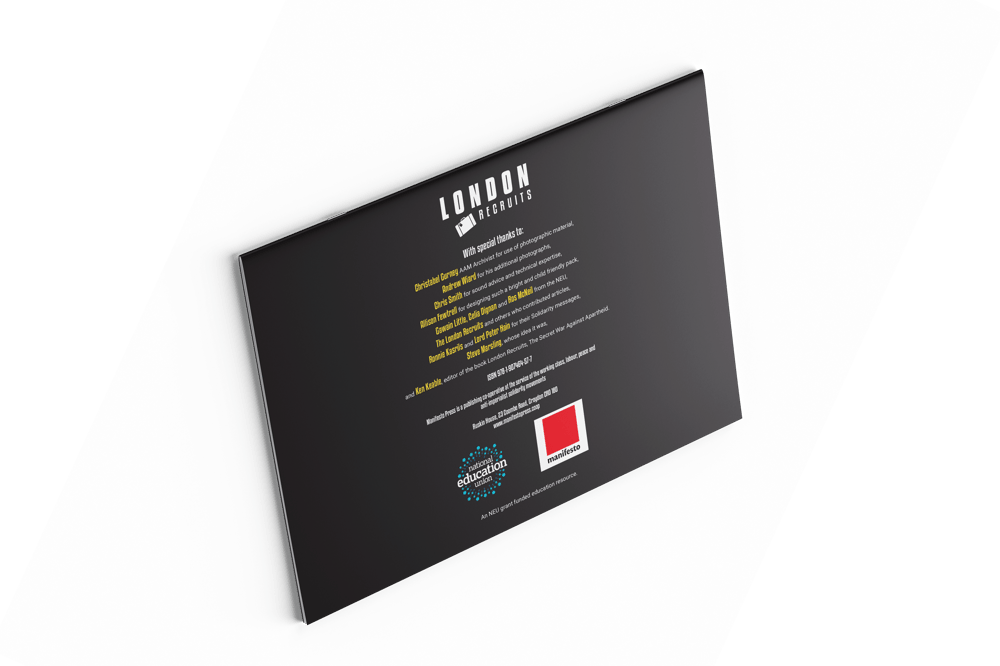 In anticipation of the film London Recruits Manifesto Press has published in book form the detailed and comprehensive material gathered in the immensely rewarding London Recruits education resource.
This is an invaluable education resource for school students and their teachers, and was sponsored by the National Education and created at the inspiration of the London Recruits themselves and coordinated by one of their number Steve Marsling.
Blending personal accounts, historical background, political analysis and much contextual material the book provides an invaluable insight into the relationship between the different aspects of the anti apartheid struggle encompassing international solidarity with the political mass struggle of the ANC and South African Communist Party; armed struggle with underground activity and the internation boycott and sanctions movement.