How To Master Secret Work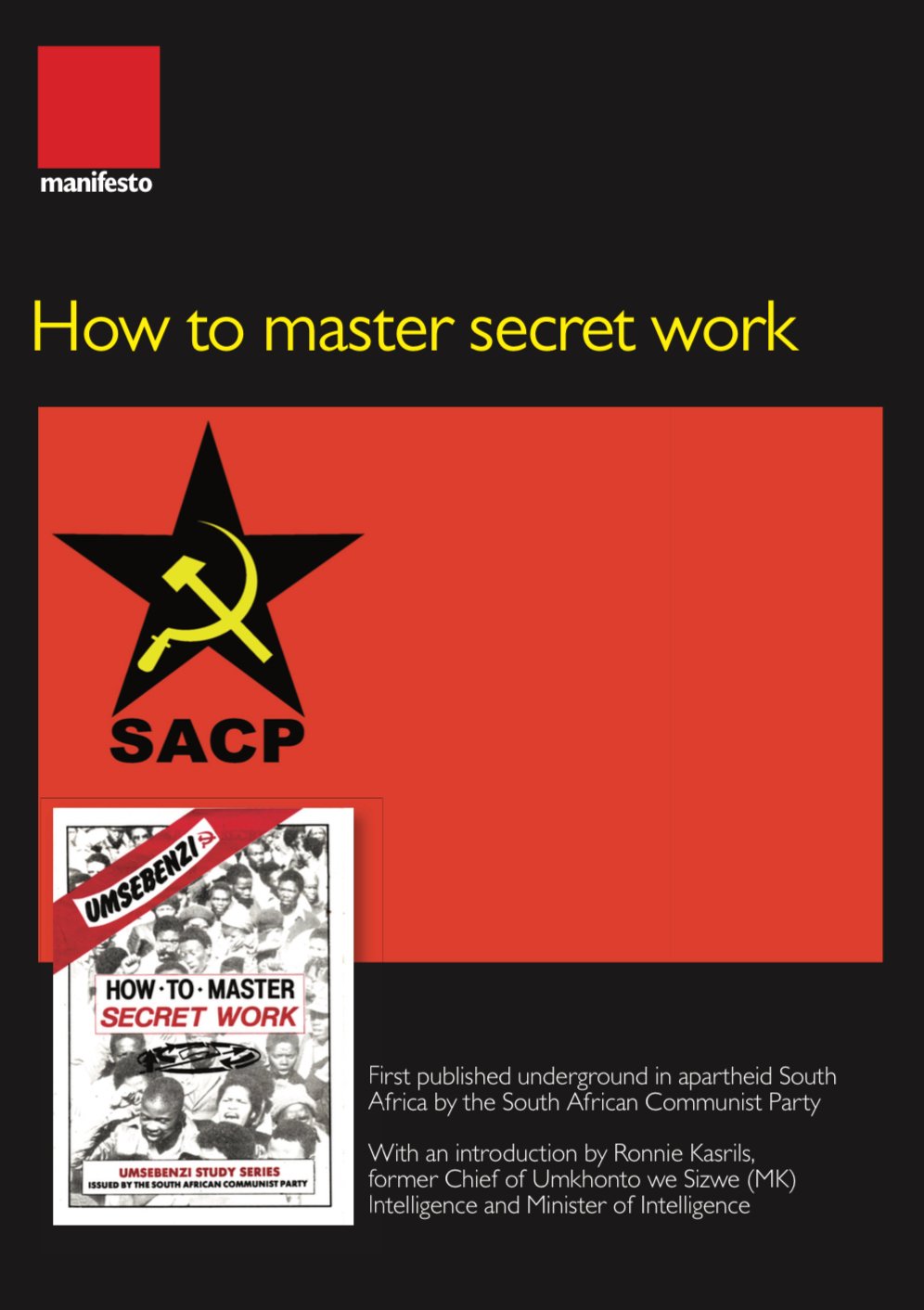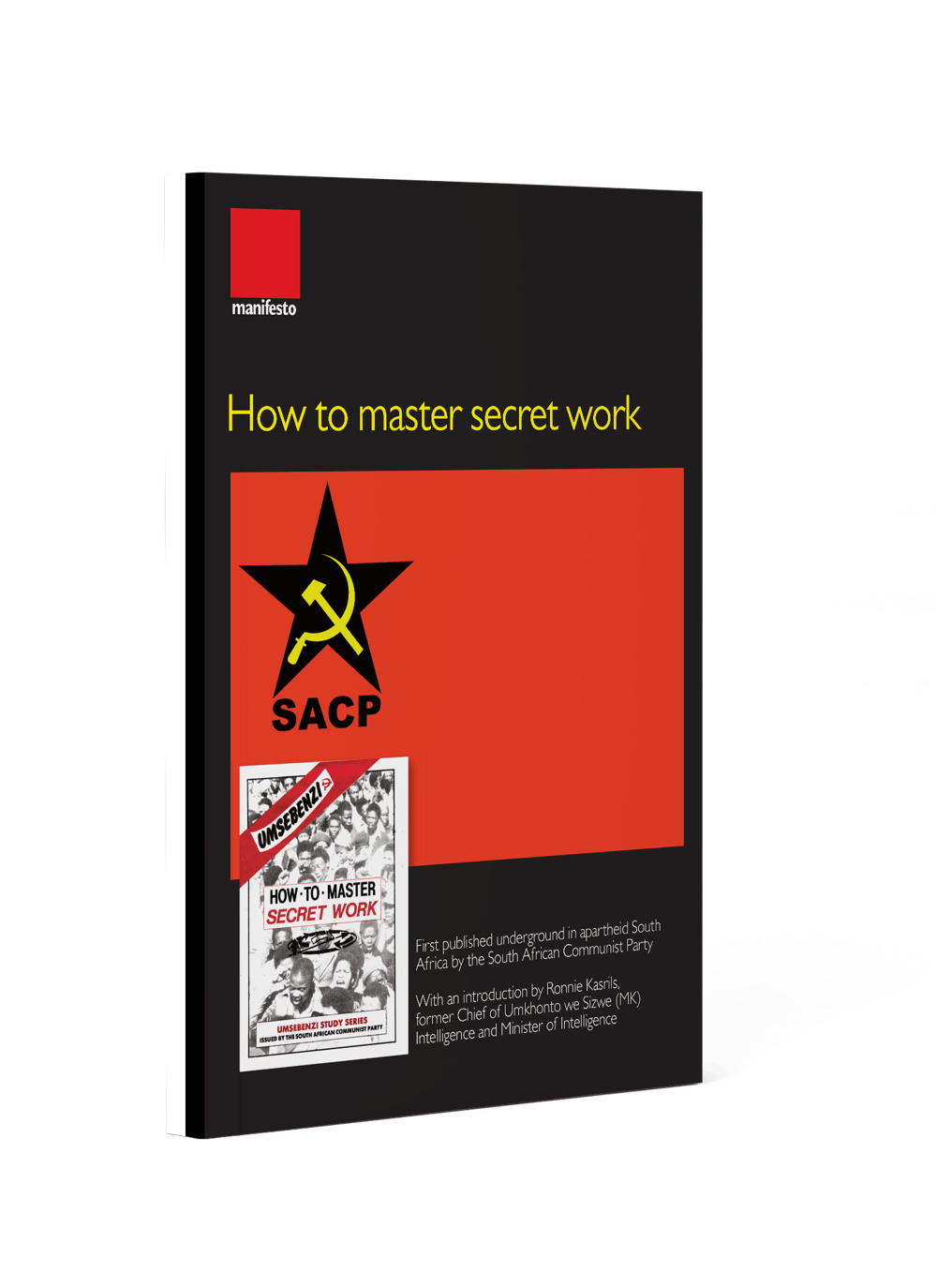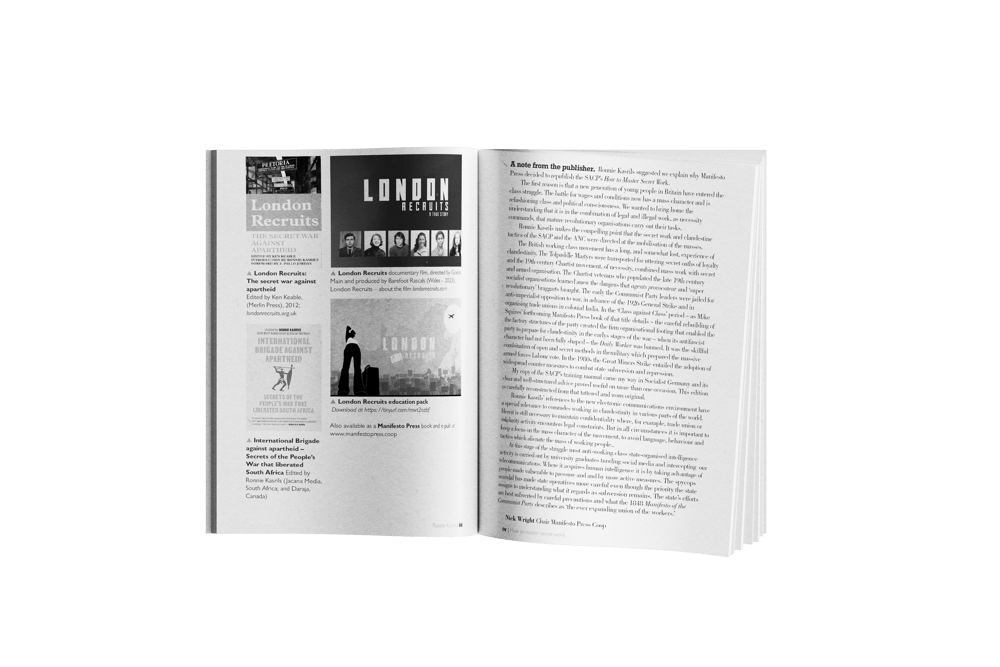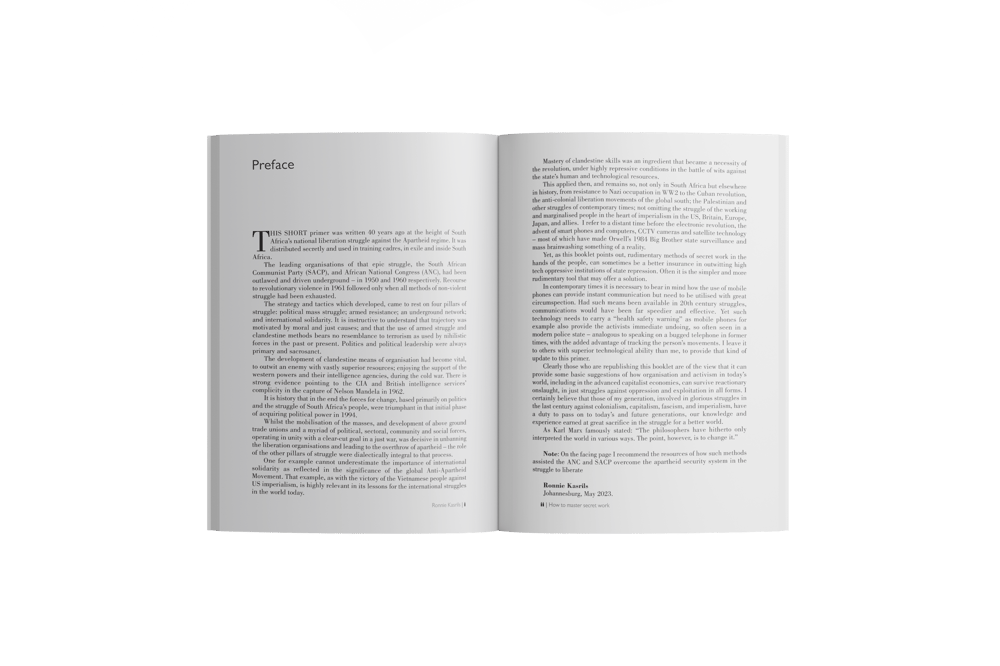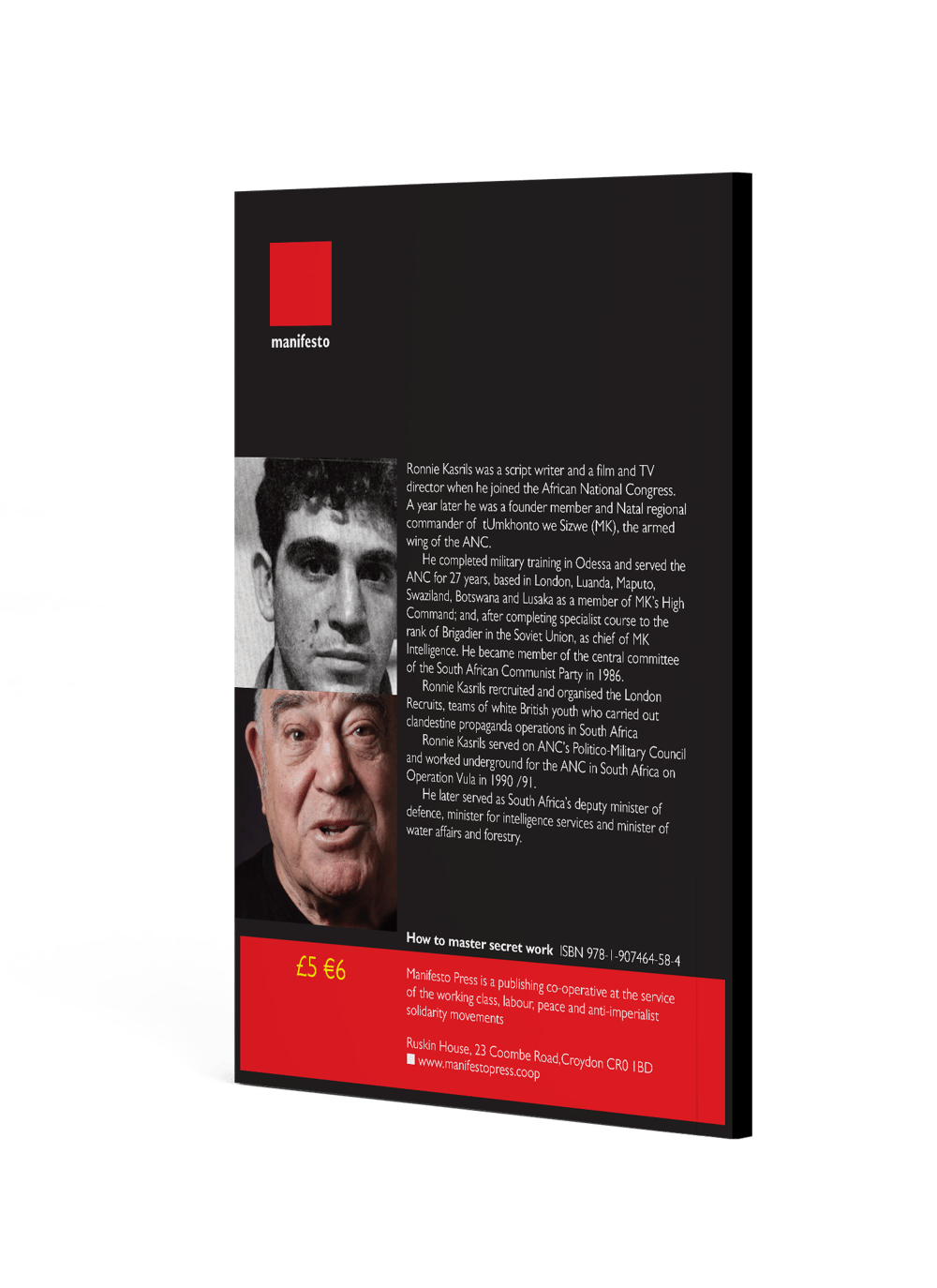 First published underground in apartheid South Africa by the South African Communist Party and now republished by Manifesto Press
In his introduction as the former Chief of Umkhonto we Sizwe (MK) Intelligence and Minister of Intelligence Ronnie Kasrils says this short primer was written 40 years ago at the height of South Africa's national liberation struggle against the Apartheid regime. It was distributed secretly and used in training cadres, in exile and inside South Africa.
The leading organisations of that epic struggle, the South African Communist Party (SACP), and African National Congress (ANC), had been outlawed and driven underground – in 1950 and 1960 respectively. Recourse to revolutionary violence in 1961 followed only when all methods of non-violent struggle had been exhausted.
The strategy and tactics which developed, came to rest on four pillars of struggle: political mass struggle; armed resistance; an underground network; and international solidarity. It is instructive to understand that trajectory was motivated by moral and just causes; and that the use of armed struggle and clandestine methods bears no resemblance to terrorism as used by nihilistic forces in the past or present. Politics and political leadership were always primary and sacrosanct.
The new film London Recruits – telling the story of the young men and women volunteers who, from 1967, travelled from Britain to South Africa in the service of the African National Congress struggle against apartheid – is due shortly for release.