Global Education Reform: Building resistance and solidarity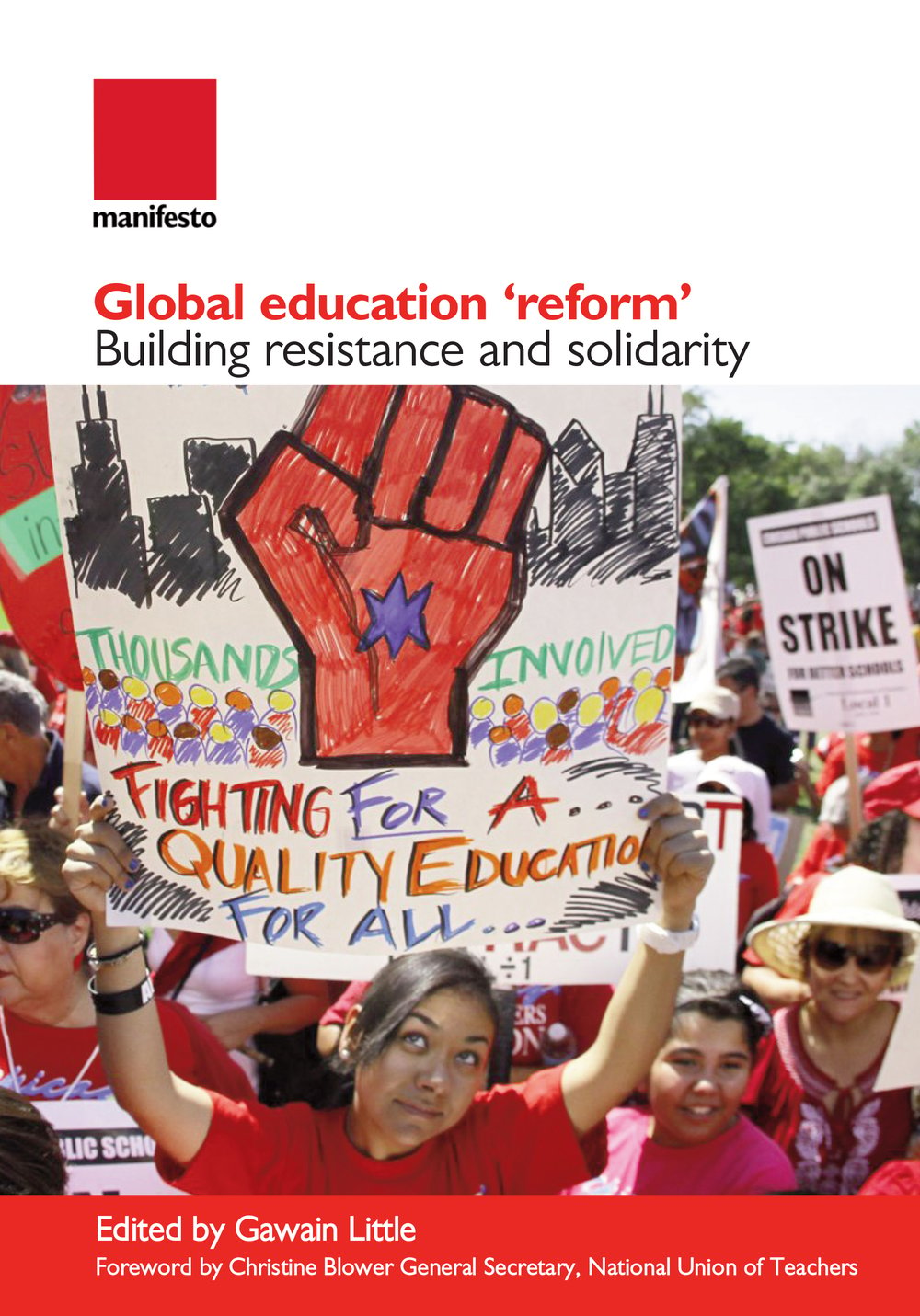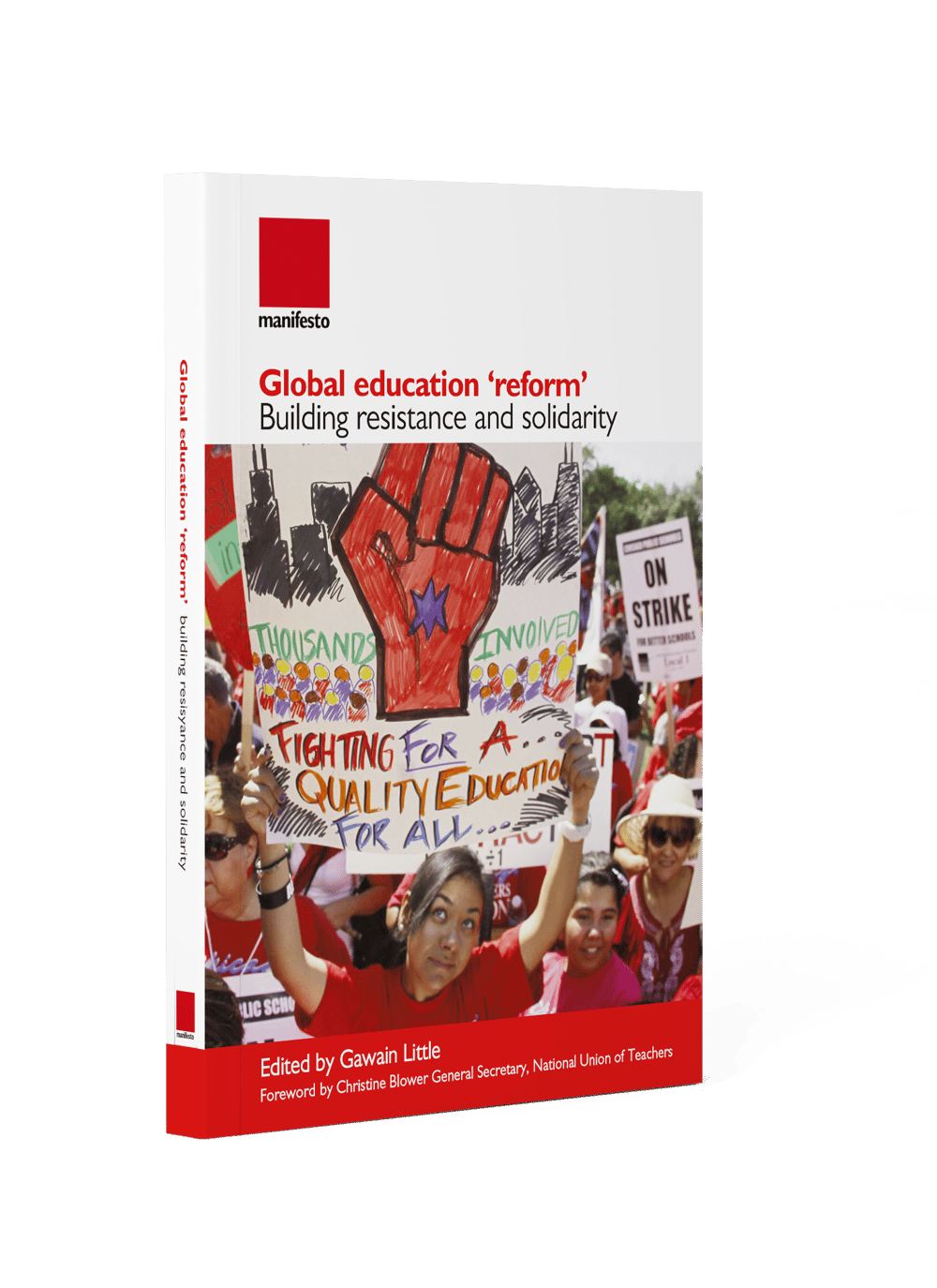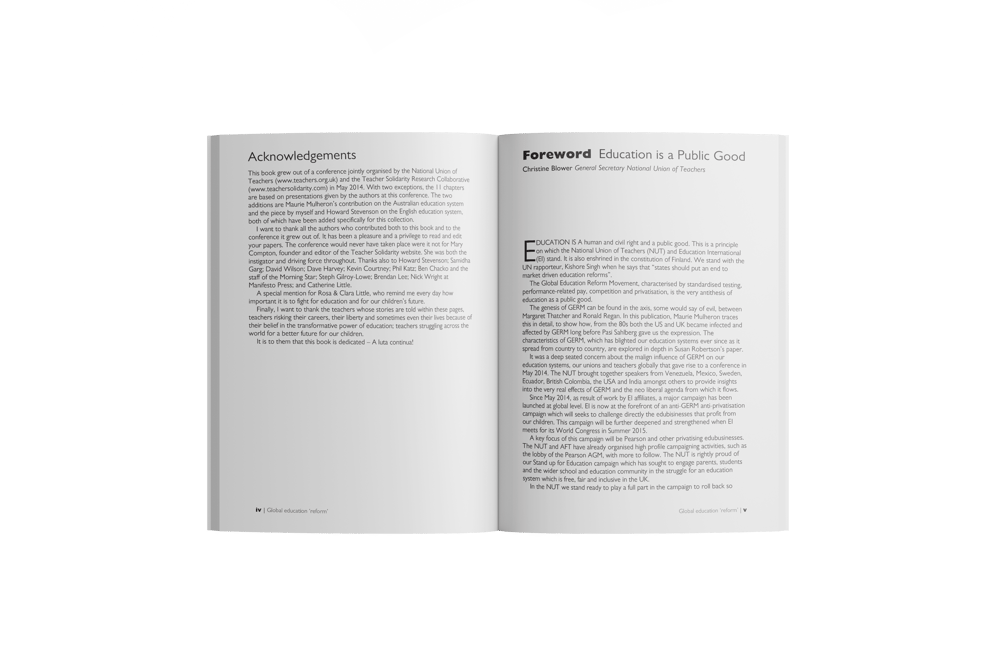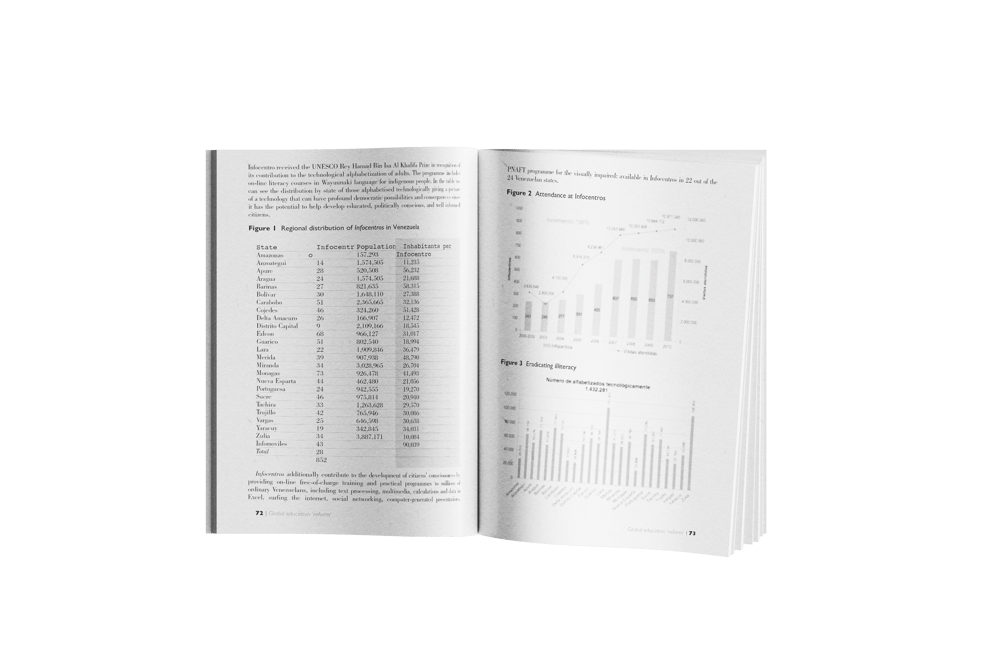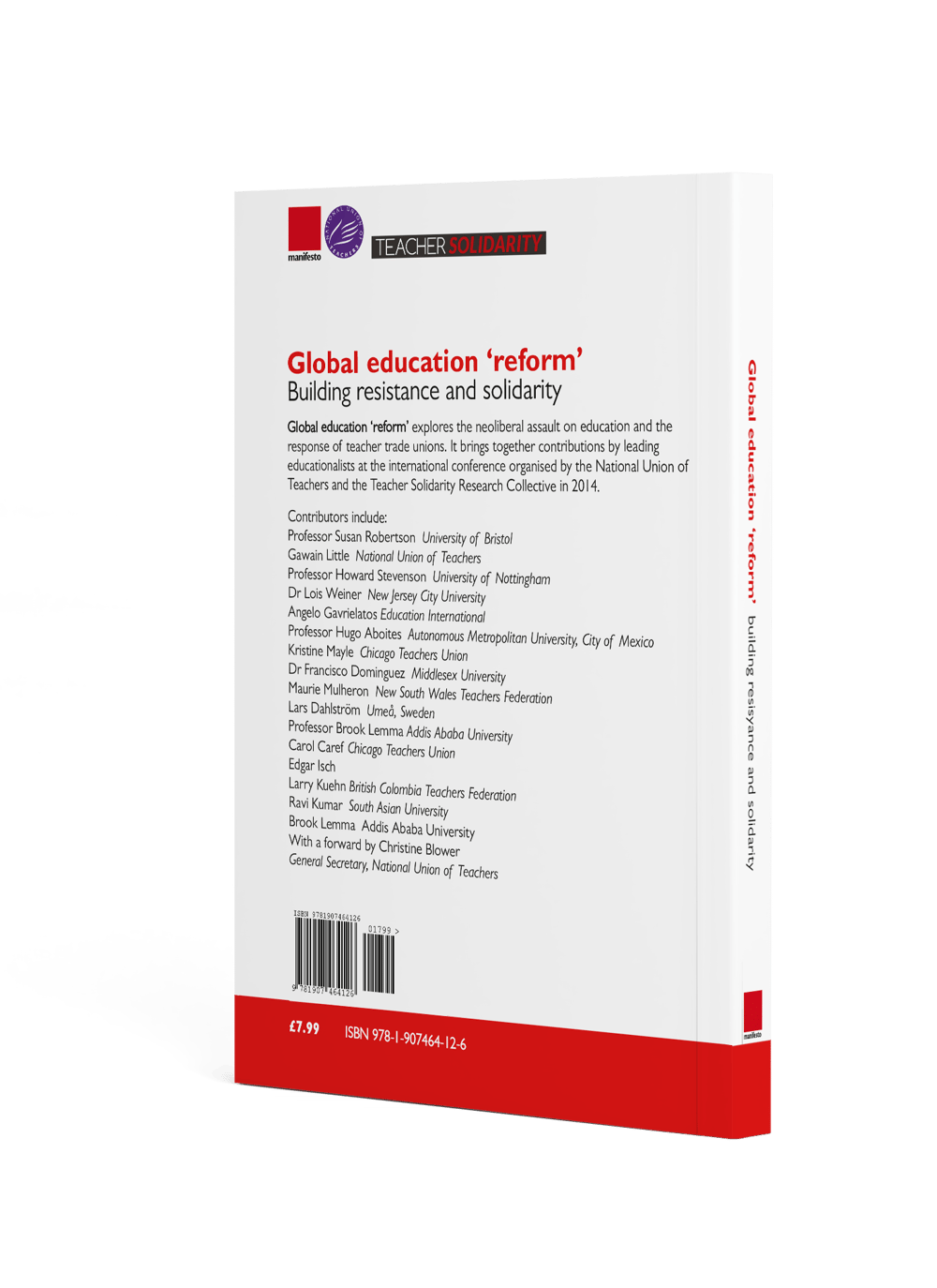 Edited by Gawain Little this book explores the neoliberal assault on education and the response of teacher trade unions. It brings together contributions by leading educationalists at the international conference organised by the National Union of Teachers and the Teacher Solidarity Research Collective in 2014.
Contributors include: Professor Susan Robertson University of Bristol; Professor Howard Stevenson University of Nottingham; Dr Lois Weiner New Jersey City University; Angelo Gavrielatos Education International; Professor Hugo Aboites Autonomous Metropolitan University, City of Mexico; Kristine Mayle Chicago Teachers Union; Gawain Little National Union of Teachers; Dr Francisco Dominguez Middlesex University; Maurie Mulheron New South Wales Teachers Federation; Lars Dahlström Umeå, 
AUTHOR BIO
Edited by Gawain Little, foreword by Christine Blower former general secretary National Union of Teachers.
Gawain Little is a member of the NEU national executive committee defence.