A Centenary for socialism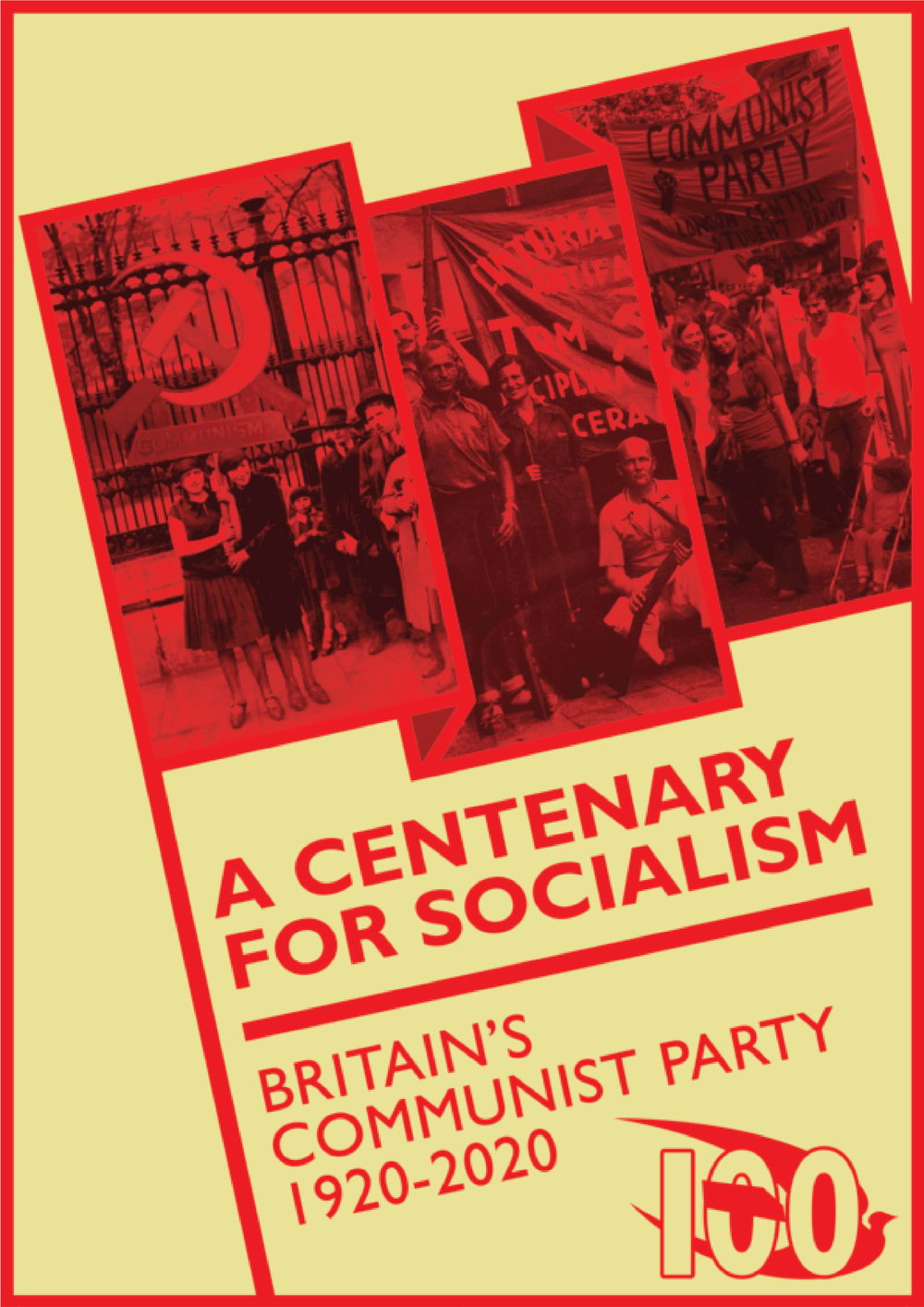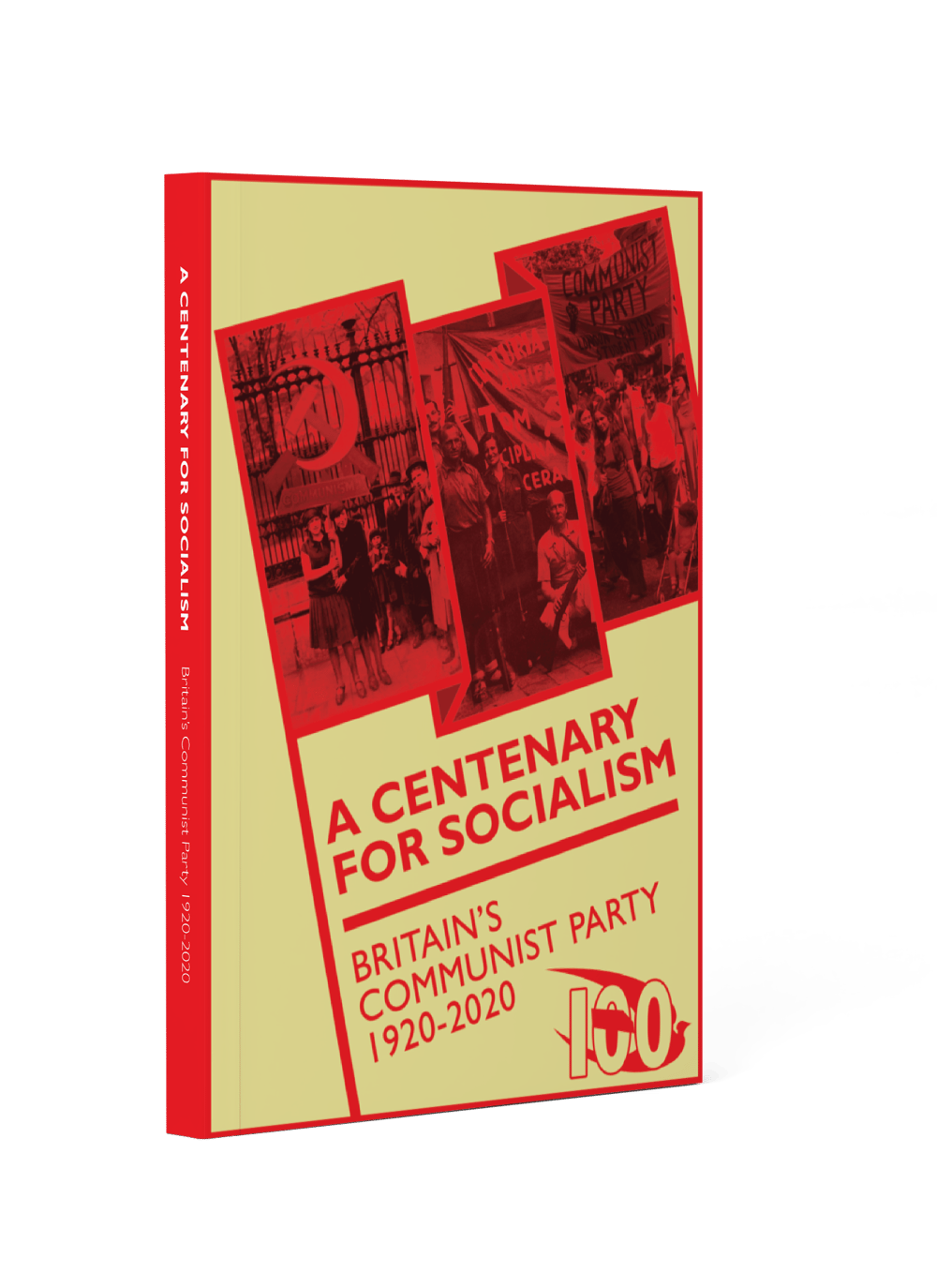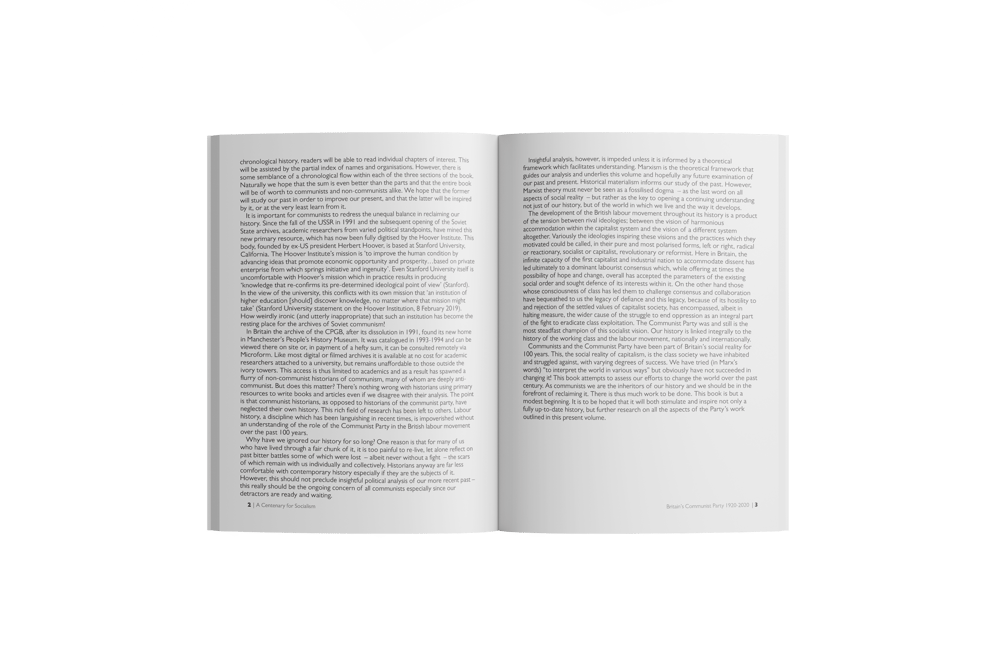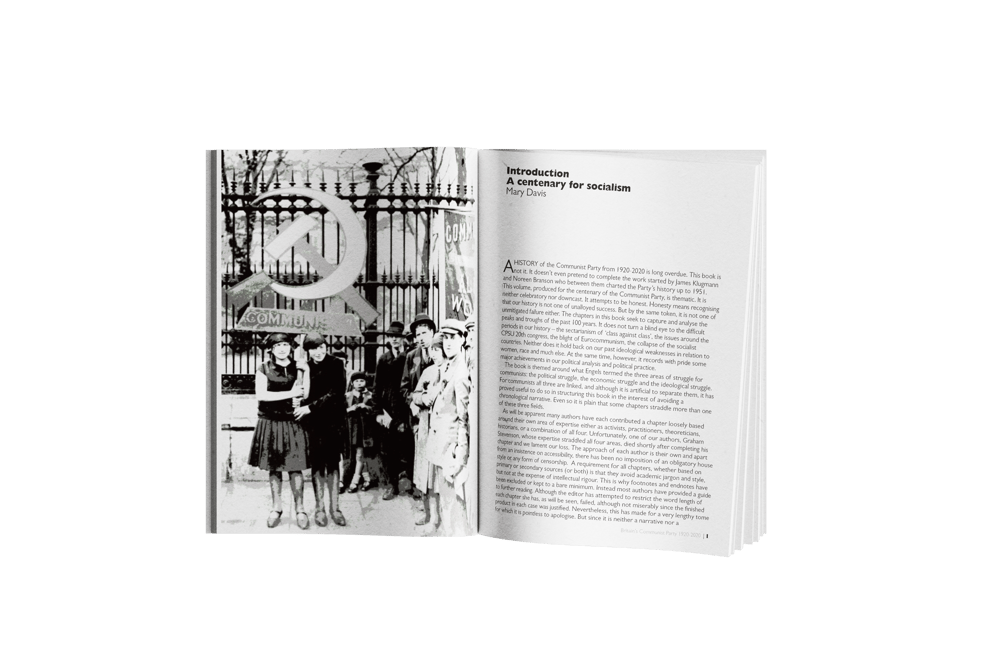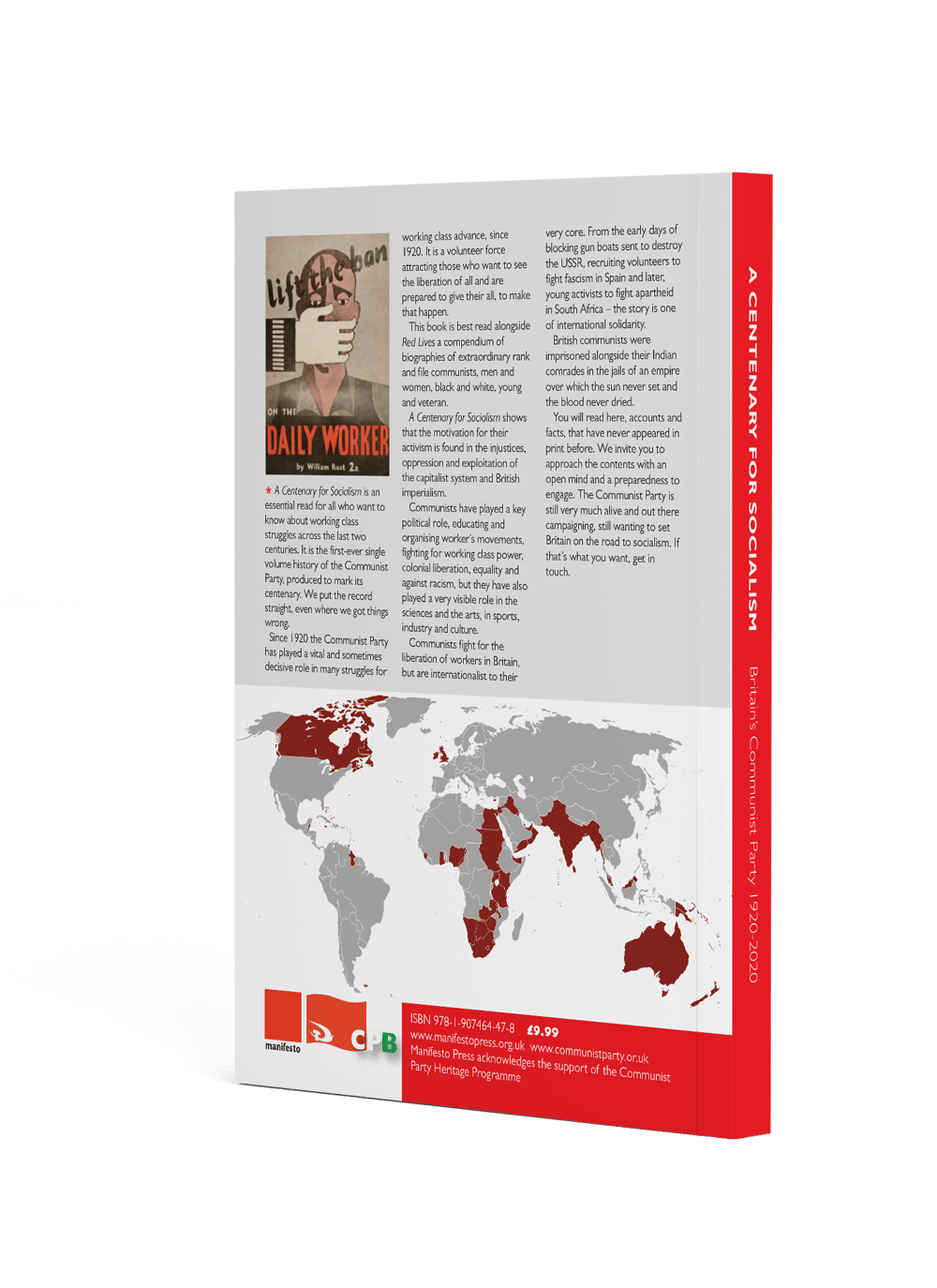 A Centenary for Socialism is an essential read for all who want to know about working class struggles across the last two centuries. It i the first-ever single volume history of the Communist Party, produced to mark its centenary. Here we put the record straight, especially where we got things wrong.
Since 1920 the Communist Party has played a vital and sometimes decisive role in many struggles for working class advance. It is a volunteer force attracting those who want the liberation of all and are prepared to give their all, to make that happen.
This book is best read alongside Red Lives – a compendium of biographies of extraordinary rank and file communists – men and women, black and white, young and veteran.
A Centenary for Socialism shows that the motivation for their activism is found in the injustices, oppression and exploitation of the capitalist system and British imperialism.
Communists have played a key political role, educating and organising worker's movements, fighting for working class power, colonial liberation, equality and against racism, but they have also played a very visible role in the sciences and the arts, in sports, industry and culture.
Communists fight for the liberation of workers in Britain, but are internationalist to their very core. From the early days of strike action to block the export of arms to surpress the Bolshevik revolution, mobilising to fight fascism in Spain and later, young activists to fight apartheid in South Africa – the story is one of international solidarity.
British communists were imprisoned alongside their Indian comrades in the jails of an empire of exploitation – depicted below in 1920 – over which Rajani Palme Dutt said, "the sun never set and the blood never dried."
You will read here accounts and facts, that have never appeared in print before. We invite you to approach the contents with an open mind and a will to engage in debate and action.
Because the Communist Party is so rooted in the British working class and is part of a global movement of the future it has navigated victories and defeats, to continue the fight.
Our aim is working class power, socialism and liberation.
If that is your aim in life, get in touch and join with us.